Welcome!
---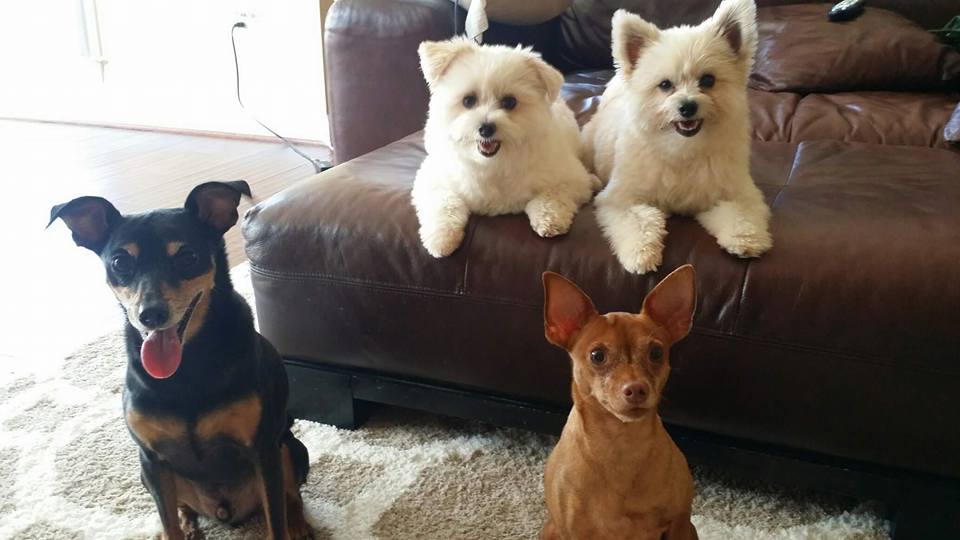 Welcome to The Content Pet! We are the Pet and Home Sitting Service that believes "Your Pet Deserves the Very Best!" Our locally owned and operated pet sitting service has been delivering the best in personalized loving care for dogs, cats and a variety of pets since 1998. We are proud members of the NAPPS (National Association of Professional Pet Sitters) and NOVA Pet Sitters (Northern Virginia Professional Pet Sitters) Network.
Our main objective is to ensure the ultimate comfort of your pets when you are unable to make it home to take care of your furry loved ones. Whether you're a professional on travel for business, on vacation or required to remain at work late into the day, we are here for you to care for your dog or cat. A pet sitter visiting your home is a wonderful alternative to the kennel environment, especially for senior dogs or puppies.
Some of our services include dog walking, cat sitting, pet sitting, in-home pet boarding, and much more. Privately board your pup in our home. Our pet-friendly environment is secure, cage-free, and an excellent option for any pet owner.
If you would prefer that your pet remain in their home surroundings, we are happy to stop by several times a day to walk, feed, and check up on your pets—both dogs and cats! Plus, it adds a layer of security to your home with our pet sitter stopping by a few times each day you're out of town. We can bring in the mail or water your plants at your request.
Our small, professional pet care service is insured, bonded, and certified. Our dog walking service, or cat sitting service allows your pets to be visited by the same familiar pet sitter every time. We prefer our sitters develop a close bond, making a new best friend for life, which simply can't be done if a different person shows up each time! Our pledge to you is to always give your pets plenty of attention and love, while meeting the needs according to each individual pet.
We service the Springfield, Lorton, Kingstowne, and Alexandria areas of Northern Virginia. Call (703)-244-1410 today to schedule a consultation or send us an email at thecontentpet1@gmail.com.
The Content Pet extends a warm welcome to Aunt Dee Dee's clients!